LOVE THIS….Thank you for sharing 🙂
But I Smile Anyway...
You know I have my faithful Bitmoji avatar which I use on most of my posts. I do love her!
She's got the feisty nature I might not really portray in my day to day life!
But I wasn't feeling fulfilled…
I was getting jealous of those bloggers who were using GIFS within the body of their texts.
And it is possibly something most of you know how to do, but if you're anything like me, you would be in awe of those little moving pictures too!
So I discovered how to add GIFs to my posts!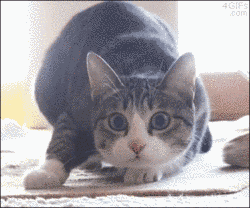 Isn't that just the coolest?
Then Colleen, the Fairy Whisperer, asked me how I managed to get the GIF in my comments, and I knew I had to share my newfound knowledge! You can't call me a selfish blogger!
So, here is a quick step-by-step guide to how to add a GIF from…
View original post 81 more words